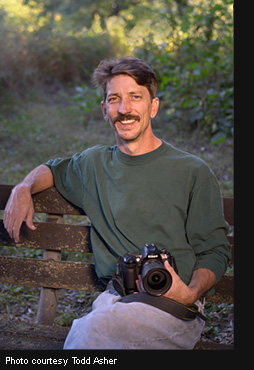 For as long as I can remember I was captivated by the beauty of creative arts. I have more than 20 years invested in music and performance. My artistic pursuits were confined to the writing, performing, recording and producing of all types of music.
A few years ago a friend of mine, one of the top professional photographers in the nation, needed an assistant for a commercial shoot for an international boat manufacturer. I was hired and slowly my passions began to shift. I worked for him for two years, aiding but also watching him work, studying his craft. I began to take pictures on my own, and began to try to "see the light."
When Nikon introduced the model D100 in 2002, I was at the top of the waiting list to purchase one. Since breaking it out of the box, I have been on a continuous pursuit: to "see the light", but also to capture it.
The camera became for me what my music had always been, but on an even more personal level. I no longer have a recording studio or perform musically, the shift is complete.
I won the Eloise Butler Photo Contest in 2003 with my wildflower submission.
Last year I worked for a major studio in Florida for an internationally successful sculptor. I photographed amazing pieces of his that are now in private collections the world over. I was happy to have some of those images published as well.
Like so many of you, my love for trains runs very deep. I was a just a small child when my family took me for a ride on the Durango & Silverton Narrow Gauge Railroad, and that experience still makes me dream of the days when those wonderful, living machines were steaming across this vast country.
I also love trains because of a fascination I have always had with "old things." As a kid I was constantly repairing broken and abandoned things. There is also a philosophical, or spiritual, reason that ties in with the concept of redemption, a theme that holds strong meaning for me. Somehow steam engines represent this metaphor in a concrete way.
I have been working on the 261 Steam Engine portfolio images for the past two years, investing hundreds of hours in the project. I have enjoyed every moment and every aspect of the process, a true labor of love.
Thanks for visiting. I invite you to contact me regarding the images in the gallery or with any questions.
John McFadden
E-mail: jemcfadden@gmail.com